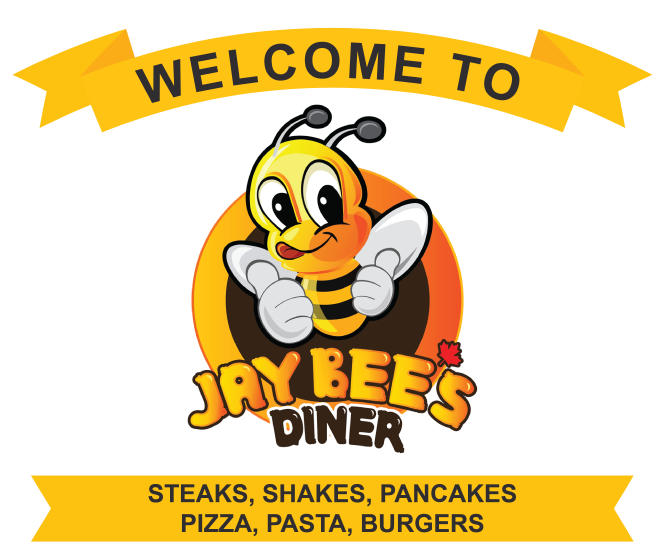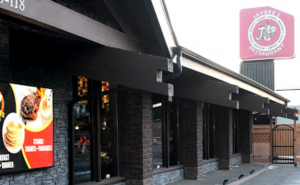 Proudly Edmontonian, Jay Bee's Diner has been serving the city of Edmonton for over 30 years! Our two locations can be found in the heart of Old Towne Beverly and in the city's northwest. Our menu has a wide variety of diner-style dishes, including all-day breakfast, burgers, sandwiches, pasta, steaks, and our city famous pizza.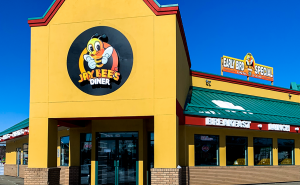 We take a lot of pride in preparing your favorites, and our burgers and pizza are famous for a reason. But our fun, family-friendly atmosphere and our dedicated staff are equally as important. It is our promise that a visit to Jay Bee's is more than just a meal: it's an experience that can be enjoyed by the whole family. It's about quality time spent with the people you love, and these days that isn't easy to have all the time. It is our privileged to provide you with that experience. We hope to see you soon!

Old Towne Beverly
780-477-5885
3633-118 Ave NW
Edmonton, AB
T5W 0Z3
8 AM – 8 PM (All week)
Northwest Edmonton
780-456-1128
12707 140 Ave NW
Edmonton, AB
T6V 1G5
Sunday-Wednesday 8 am to 10 pm
Thursday- 8 am-11 pm
Friday-Saturday 8 am-midnight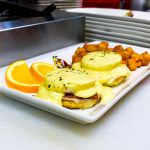 Eggs Benedict $17.95
Two poached eggs, bacon, and swiss cheese on two English muffins.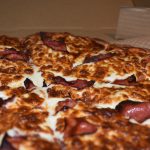 Meat Lovers Pizza $19.95 (10″) – $30.95 (14″)
Ground beef, pepperoni, bacon, ham, mozzarella. Your choice of 10″, 12″ or 14″.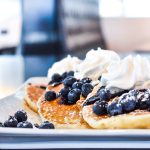 Blueberry Pancakes $13.95
Three pancakes covered in blueberries and topped with heavenly whipped cream.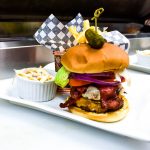 Double Cheese Bacon Smash Burger $20.95
Two patties, cheddar and pepper jack cheese, bacon, onions, lettuce, tomato, Jay Bee's sauce.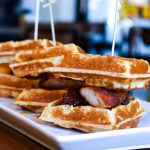 Buttermilk Chicken and Waffle Sampler $19.95
1. Sugar (honey maple syrup), 2. Spice (cheddar cheese, maple sriracha), 3. Nice (maple mustard).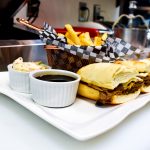 Beef Dip $17.95
Over-roasted and thinly sliced roast beef topped with fried crispy onions and swiss cheese, served with au jus.
We are proud to serve two unique menus, one for each of our locations. For our full menus, click the location-specific links below: